No introduction other than this post is going to be very big. So sit back, relax, and get a drink. You'll be here awhile.
GTA 5 for PS5
This announcement came as a huge surprise. Rockstar has stated that GTA 5 will be free for PS5 owners for the first two months, while GTA Online will become free in 2021. I understand why Rockstar would want GTA 5 on PS5, the game is a huge cash cow for them. Although, I would have liked to see a new game announced.
Spider-Man: Miles Morales
Clarified today by the designers, this will be a standalone game. Although not a full game. I'm theorizing that the map will be a condensed New York because of that. Think of Uncharted the Lost Legacy, a spinoff but not a full length game.
Overall, what was shown looks incredible and I can't wait to get my hands on it. I was a huge fan of the first game and have super high hopes for this entry.
Gran Turismo 7
I'll be honest, I've never played a Gran Turismo game. I'm a huge fan of race games but surprisingly never touched this series.
The cars and game play shown looks almost life-like. The environments were nicely detailed and realized, the cars and reflections look superb, and the sounds of the cars had heft. Truly, this looked like a next gen racer.
Ratchet & Clank: Rift Apart
The statement "A playable Pixar Movie" is circulating around the internet and I couldn't agree more. Ratchet & Clank: Rift Apart looks stunning with all of the colors and texture quality. What was shown really did look like a Pixar film.
Another thing it showed of was the power of the PS5. The PS5 is being advertised has being having the fastest load times, even saying that it's better than PC. I never believed this statement until yesterday. The demo showed Ratchet and Clank jumping between worlds with what looked like no loading screens. Yes they were in a portal to mask the loading, but it didn't last long at all and blended seamlessly. This leads me to believe that most next gen games for the PS5 will have no loading screens, but time will ultimately tell.
Project Athia
This new game from Square Enix's new studio Luminous Productions has an art style that reminds of of Dark Souls. However, what was shown is definitely not dark souls. The world shown off features a dark fantasy environment filled with wolf like creatures, dragons, and other monsters. Game play involved platforming, exploring, and some combat.
What stands out however is the similarities to the Unreal 5 demo showed a couple weeks back. The character moved the same when jumping, the textures looked extremely similar, and the particle effects were identical. I'm thinking that demo was this game but modified a bit.
I will definitely be looking into this game more as its a new IP, from a new studio, using new tech which is all super interesting to me.
Stray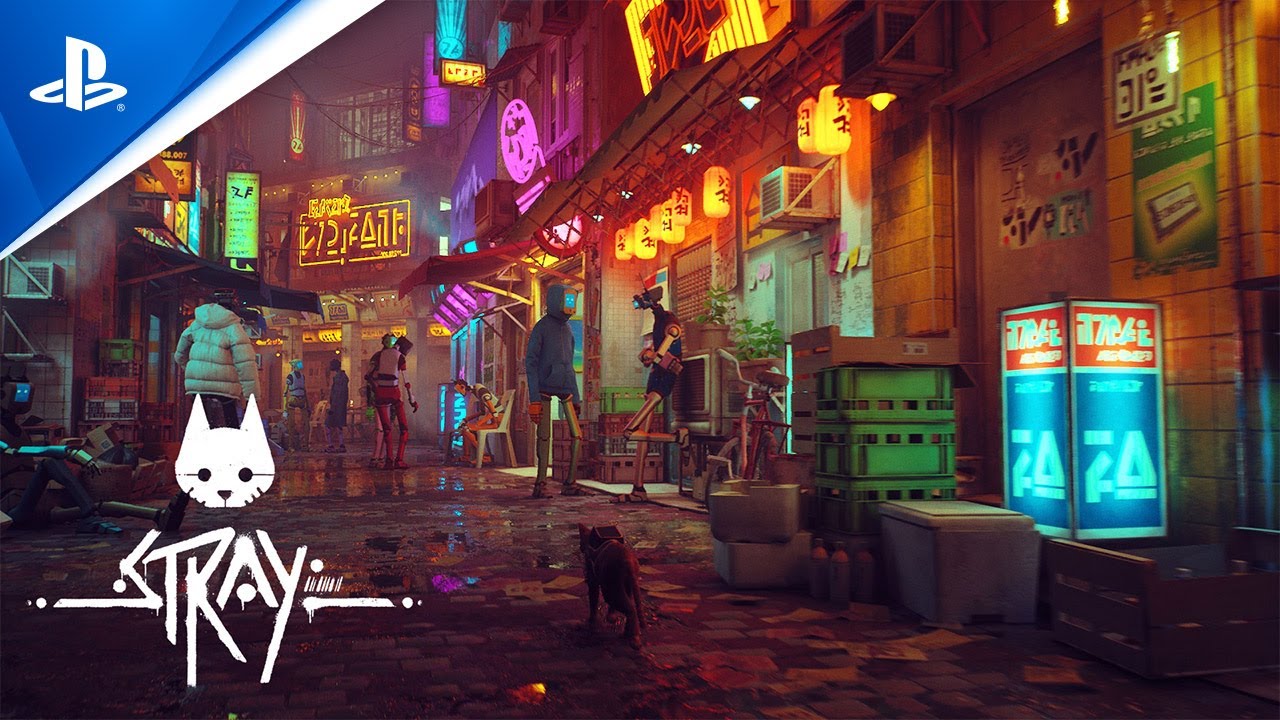 I remember this game being shown at E3 when I was in high school. It faded into obscurity for awhile and then popped up in yesterdays event looking a lot different. One thing that stayed the same was my confusion of what this game actually is. Is it a cat simulator? Do I need to escape this setting? Do I help these robots? I need something to go on please I'm losing my mind!
Returnal
On the trend of confusion, Returnal is a big ol' mystery to me. What I take from the trailer is that the game will be horror action with puzzle elements? While simultaneously incorporating a groundhogs day mechanic where she dies and comes back in the same scenario, her crash landing.
I'll say this, it doesn't look bad, but it doesn't look good. The action look extremely generic, although the environments and graphics look top notch. I won't jump to any conclusions right now, but what was shown was unimpressive.
Sackboy: A Big Adventure
I'm happy to see the return of Sackboy, even if i wasn't a fan of Little Big Planet. Hes iconic to the PlayStation brand is a great addition to the event. The gameplay is no longer a side scroller, but is similar to Super Mario 3D land for the Switch. I don't have much to say on this game, other than I'm glad they brought back this little sack of burlap.
Destruction Allstars
This game…um…exists. It looks like a cross between Rocket League and a hero shooter. Alright I'll just say it, this looks bad. I feel like I would have a blast with it for a couple hours and quickly get bored of it. Sorry but I'm going to have to pass on this one.
Kena: Bridge of Spirits
Another game that looks like a Pixar movie. The game play featured a gorgeous forest environment with fantasy elements. It looks like a platformer with an interesting combat system and enemies. What she was fighting looked like twisted, almost corrupted, monsters with beautiful particle effects. There also seems to be a mechanic that involves little small creatures that reminds of Pikmen. This is definitely a game to look out for in the future and I'm excited to hear more about it.
Goodbye Volcano High
Goodbye Volcano High is a narrative game that features beautifully drawn animation with characters made out of dinosaurs. The story looks to be a coming of age story about highschool seniors coming to terms with graduating and relationships. The character designs really stand out to me as well as the setting it takes place in. I'm not too sure if I'll play this one, but if I do I'll probably snob towards the end.
Oddworld: Soulstorm
Just like Gran Turismo, I've never played an Oddworld game. I do, however, hear good things about them. I honest can't comment on what was shown becuase I've never played an Oddworld game. But it does look cool.
Ghostwire: Tokyo
This game was announced at E3 last year and went ghost, pun intended. What we got at E3 was a teaser showing off a psychological horror game. However, what was shown yesterday says something else. The game now looks like a horror action where you the player are in a group that is tasks with taking down demons in Tokyo. The catch? Only you can see them.
The premise of the game looks very interesting and gives off some Silent Hill vibes in the quieter scenes. Ghostwire: Tokyo is forsure going on my radar.
Jett: The Far Shore
Not too sure what to make of this game. I'm thinking it's going to be a narrative game with light gameplay. The stand out moment of the trailer was the the music. Wow was it good. It reminded me a lot of Interstellar and 2001: A space Odyssey. It's coming out later this year so I'm sure we will hear more about it soon.
Godfall
Godfall was the first PS5 gameplay we ever had, albeit leaked and in terrible quality. The game looks to be a hack and slash, in the same vein as Warframe. You can customize your character with god like equipment and weapons, hence the name of the game. The graphics on display look stunning with its particle effects and detailed characters. Gearbox is behind this game so it's probably going to be good and is in good hands.
Solar Ash
Solar Ash is made by the same studio behind Hyper Light Drifter. The trailer showed and beautiful artistic world design that incorporates bright colours that elicits a zen feel. Nothing was shown for what the actual game is going to be about, but I'm speculating a heavy story driven game with light combat similar to Abzu or Journey.
Hitman 3
Always been a big fan of the Hitman series and this new addition aims to end the worldwide storyline. Not much else to say other than bring on the crazy kills and fantastic world design.
Astro's Playroom
The original Astro VR game, not sure what its called, was one of the best VR games for PS4. This looks to be a traditional platforming, not incorporating VR this time around. Although, I'm suspecting that this game will use new tech on the PS5. Kinda like an interactive tech demo. Nothing else is known yet but I am intrigued.
Little Devil Inside
Weirdly enough, this game stood out to me the most yesterday. Again, I'm not sure what the game is about, but what was shown looks great. The art design is unique and interesting. The subtle comedy reminds me of silent films. And the gameplay portions looks to be a mix of Shadow of the Colossus and traditional platform. I'm super excited about this game for some odd reason, something about it just clicks with me. Maybe its the no dialogue or cheeky silent humor.
NBA 2K21
*sigh* Another sports game that's the same every year…yippee.
Bugsnax
First thing that came to mind with this game was Spore, but then the trailer kept going and I don't know what this is. yes it's unique and I've never seen anything like it but… what is this. The mechanic is eating creatures that are food and then turning into that food. *Shrugs* I don't know what to make of that, I'm at a loss for words.
Demon's Souls
Arguably the second biggest announcement of the night. This was rumored for awhile but we never knew when it was going to be announced. Lo and behold PlayStation is our saving grace.
Now, I've never touched a souls game but I know this is the first. And what better way to get into them than play Demon Souls remake. However, like other games above, I can't really comment on this because I never played the original.
Deathloop
This was also announced last year at E3. Made by Arkane Studios, the same maker of the Dishonored series, comes a game based around the groundhog day premise. Instead, the only way to break this loop is to kill certain targets by midnight. If you die trying, you get reset to the previous morning with the world around you also reset. Through in a town where the citizens all want to kill you and you have a game. Toss in another playable character with the soul purpose of taking you down, with optional co-op, and you have an even better game.
Arkane knows how to make good games. The combat shown looks just as good as dishonored, with a new blink ability that seems to be their trademark game mechanic. All in all, when this game was announced last year I was excited and now I'm even more excited. Can't wait to play this!
Resident Evil Village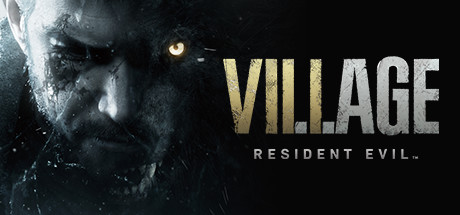 The new Resident Evil was rumored to have vampires and wearwolfs, the trailer clearly shows wearwolfs so that whole rumored thread is probably real. The trailer featured, well, a village. Said village was full of creepy people, monsters, and rundown houses. The departure from traditonal zombies in the series is a breath of fresh air in my opinion. Yes I love zombies, but Resident Evil wasn't doing any justice with them. The new approach looks promising.
Pragmata
The trailer utterly bleed Hideo Kojima but his name isn't tied to the game. It's from Capcom so that leads me to believe he may be involved in the project. The trailer featured an astronaut like figure with a little girl in Time Square. A satellite seemingly broke the sky and then sucked them out. Weird trailer that doesn't really say anything about the game.
Horizon Forbidden West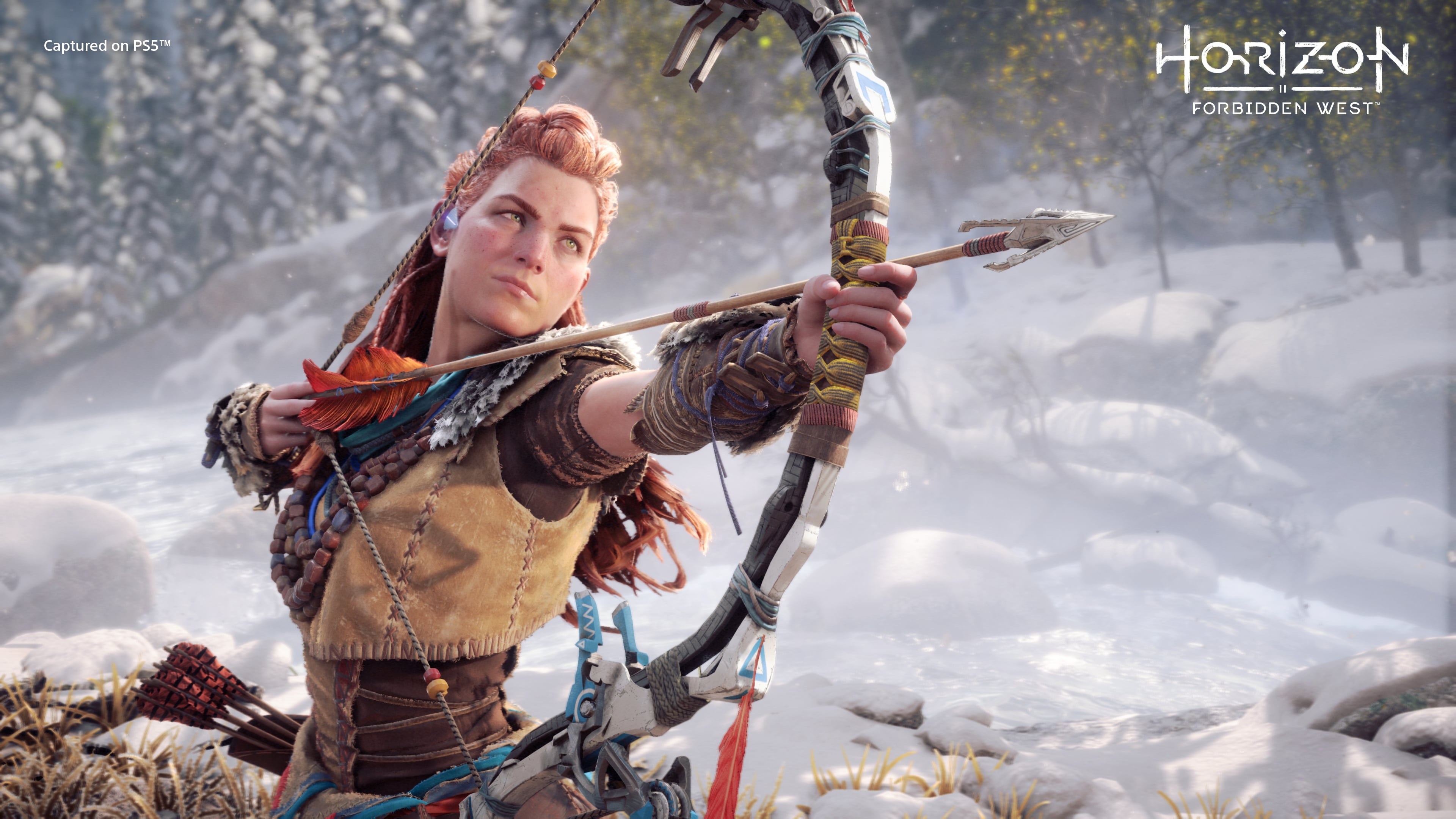 I have been waiting for a sequel since 2017 and we're finally getting it! The new setting looks to be San Francisco and the surrounding area. This time around it looks like we will be able to go under water and mount flying creatures. It also looks like the story will revolve around another group who controls the robots with corruption, neat. Overall, what was shown looks stunning and this will definitely be a day one buy for me. I love this series.
The PS5
The PS5 design has been met with controversies, memes, and all sorts of things. I on the other hand really like the new design. This is supposed to be the biggest leap forward in gaming since the PS2 to PS3, and the design perfectly states that. Unlike the Xbox Series X, the new PlayStation truly looks 'next Gen'. Initially though, I was worried that the console was upright only. This was later clear up by a post on twitter showing the console on the side, which was extremely relieving as I don't really have space for an upright console.
The choice of either having a disk drive or not is also a welcome addition. Many people simply don't have the space for games, or the time to go out and buy them, so having no disc drive is perfect for those types of people. It will also be more cost effective because that one will obviously be cheaper.
Overall, the PlayStation event was incredible and was a beacon of light in these dark times. The way they had minimal talking and mostly trailers and gameplay is perfect for these types of events. I can't wait to see what the future of PlayStation has in store for us. This is a long read and I appreciate you taking the time to read it all. Let me know what you think about this event.